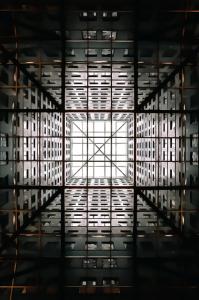 CHURCH - the body is the temple therefore MY CHURCH GOES WHERE I GO.
I am NONDENOMINATIONAL. MY CHURCH MUST ACCEPT ALL RELIGION and or seek all the good which is in it and as
GOD IS ALL THE GOOD WHICH IS IN IT and made no mistakes in creating these things.
LOVE ONE ANOTHER - when we LOVE one another we can not then JUDGE them with any lessor value than any one we truly LOVE which also leads to JUDGE NOT LEAST YOU BE JUDGED - we are to seek the good in all of these and as GOD IS ALL THE GOOD WHICH IS IN IT.
DO UNTO OTHERS AS YOU WOULD HAVE DONE UNTO YOU - when we do this we use the same MERCY we would use about ourselves.
FORGIVE - GOD FORGIVES we are not better than GOD - we must forgive.
WORSHIP ONLY GOD and HONOR JESUS in doing so we learn to HONOR ALL OTHERS. Honor thy mother and thy father . .
ACCEPT WE ARE ALL FAMILY we truly are born of the same two whether man or monkey or atom and ion. THIS TRULY DOES MAKE US BROTHERS AND SISTERS THOUGH MANY TIMES REMOVED.
ACCEPT ONE ANOTHER - as we have never lived a day in their shoes and so could not possibly see things through their own perspective.
ACCEPT ALL SINS ARE EQUAL THEN .. we are all born into this SIN and or mental status then created from this BORN PERSPECTIVE.
RECONCILE THEM DIFFERENCES - change the things you can change and by using respectful process.
THOSE TEN COMMANDMENTS ARE NOW THE MODERN DAY LAW AND WHERE WE LIVE .. they simply then evolved into todays more modern day law in these places we live.
WE FLOAT IN THE VERY MIDST OF HEAVEN as there is no thing of this earth which is not of this heaven to begin with and yet HEAVEN CAN THEN EXIST IN EVERY WAY IMAGINABLE seeking all the good which is in it.
LAST YET FAR FROM LEAST JESUS THEN DIED SO ALL WOULD BE SAVED ,, the story ended here . NO MATTER WHAT THEY SAID BEFORE DURING OR AFTER THIS DEATH >> AREN'T YOU GLAD YOU WERE BORN SAVED? YOU BELONG TO GOD AND OR THIS HIGHER POWER.
CHRISTIANITY SIMPLY IS THIS SAME LIT PATH THEN TAUGHT ABOUT EVERY SINGLE RELIGION. No matter your religion you can so do these things and where you stand and about it.

CHURCH moreso describes this is an educational process and there are many then .. each one only one part of the entire DIVINE educational process and so any could so understand and from any perspective no matter where they stand and or no matter what shoe they wear.

ONE LEARNRING KEY WORTH TRULY KNOWING - when the bible said to SEEK THE WORDS OF JESUS it meant seek "the words of JESUS" the words in red and or the QUOTES of JESUS and or what JESUS said. IF YOU BELIEVE ON HIM not all others who then wrote these things.

AREN'T YOU GLAD ALL ARE BORN SAVED??